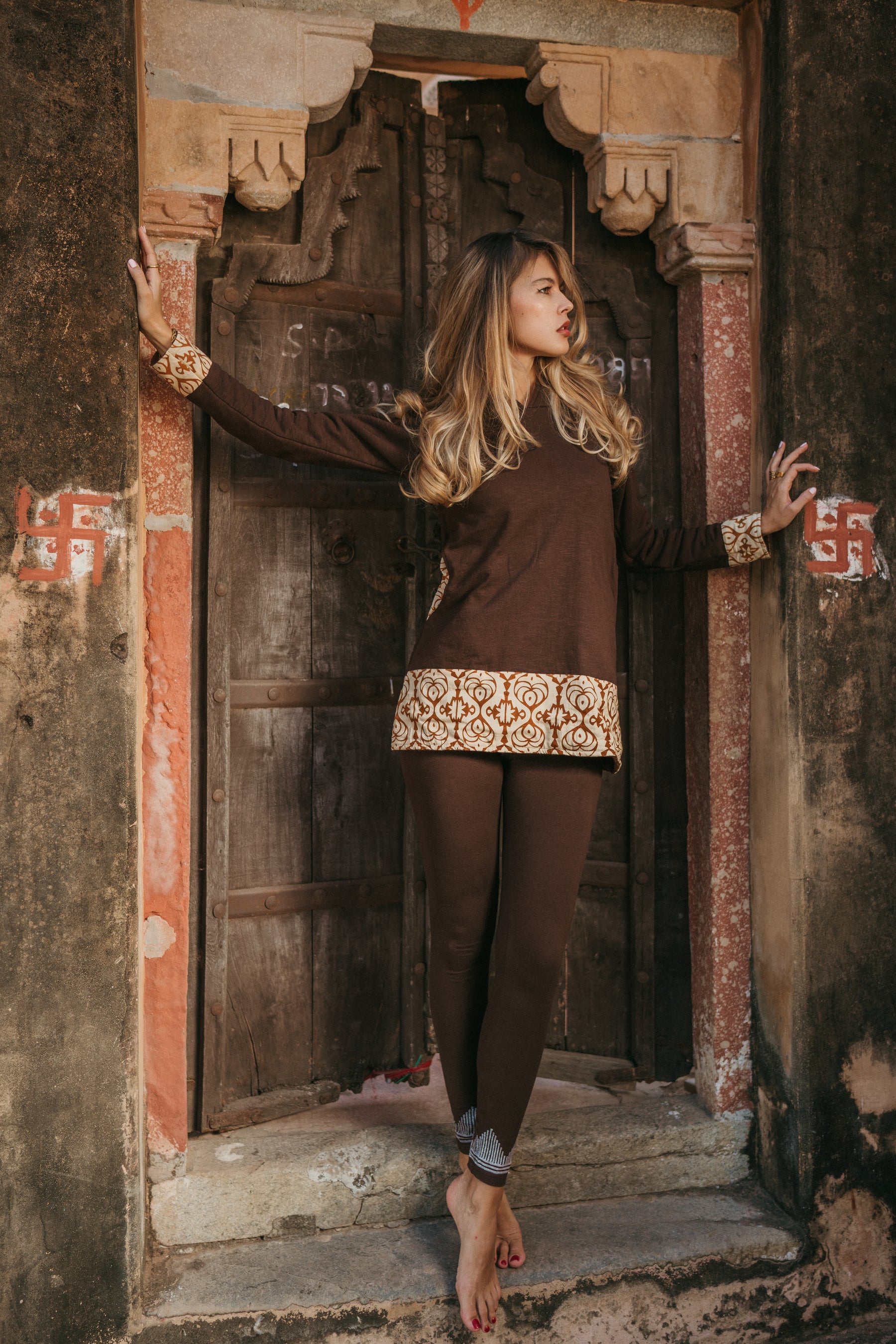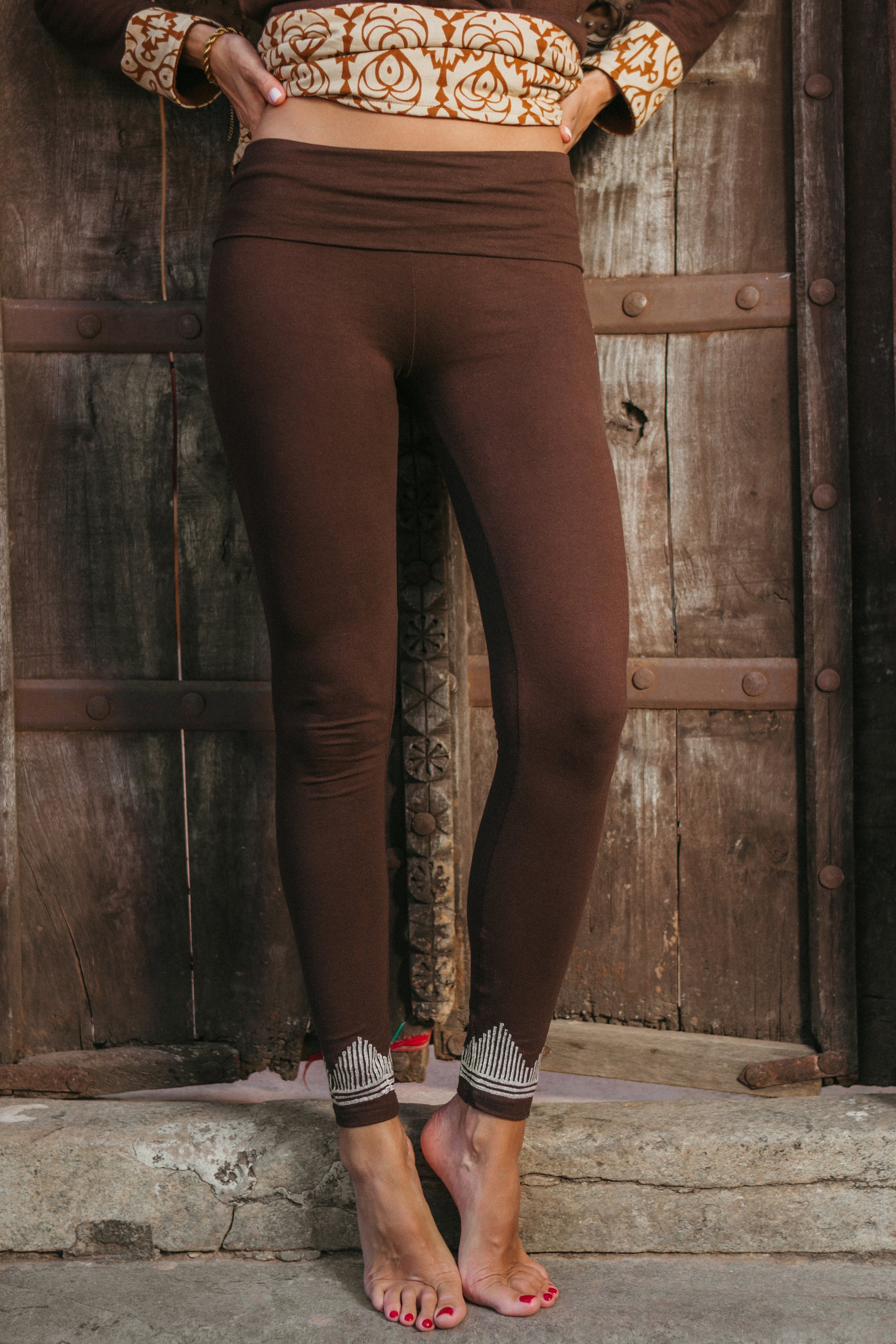 Wide trousers with tribal belt
100% Hand Woven & Hand Dyed Cotton. The prints are handmade with vegetable dyes.
Mixed model.
◦ँ◦ Size guide
The belt folds over on itself so you can adjust the length and wear more or less high.
Measurement from the bottom of the belt:

S/M: Length from under waistband: 88cm
Thigh circumference between leg: 52cm
Length between leg / bottom: 67cm

M/L: Length from below the waistband: 90cm
Thigh circumference between the legs: 60
Length between leg / bottom: 70cm
Nos articles sont faits mains. Nos tissus sont tissés à la main au métier à tisser, de manière éthique & responsable.
Nous envoyons toutes nos commandes sans utiliser de plastique. 
Nos cartes de visites sont faites en papiers recyclés, et nous utilisons de la ficelle de chanvre pour envelopper vos articles. Nos enveloppes sont en papier kraft, ou nous utilisons des boîtes en cartons. 
Nos vêtements sont teints à la main avec des teintures naturelles. De ce fait, il est recommandé d'en prendre soin, en ne faisant pas sécher vos vêtements sous le soleil direct sous peine d'abîmer la teinture.
Un lavage a 30° est conseillé en machine en prenant soin de laver avec des couleurs similaires pour le premier lavage.
Un lavage à la main est préféré pour les articles fragiles (exemple ceux avec de longs fils), ne jamais laisser tremper les vêtements pour ne pas faire dégorger la couleur !
Évitez le sèche linge tant que possible :)